Your premier design, construction and maintenance company
Located in Columbus, Ohio we are locally owned, grown and family operated for over twenty years. We create custom exterior living spaces that are eco friendly with low maintenance in mind. Our speciality is creating outdoor rooms that are uniquely one of a kind. If you are looking for an awesome exterior patio | kitchen | fire pit | pergola | walls | roof structure | lighting | garden | or needing maintenance, then you have come to the right place.

With a focus on customer centric designs and the highest quality installation techniques, it is no wonder why we are so highly regarded in the community.
Our designs and construction are award winning for a reason!
Family owned and operated
The company began with Andrew Hedge and he soon needed to bring his brothers aboard to help manage the business. With a high demand for quality construction in the landscape industry, it did not take long for the company to grow. The family has added landscape designers and architects to develop the creative design side. On the construction end we have talented foreman, carpenters, masons and a host of top notch crew members. The outdoor living spaces we create could only be possible with the help from our hard working team. Check out the different landscape services we provide for both our residential and commercial clientele. If you are looking for unique landscape ideas our photo gallery is a great place to begin.
---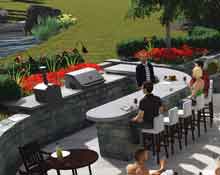 Your design is created to fit your needs. All great exterior spaces start with a great landscape design. From concept to completion we are there for you every step of the way.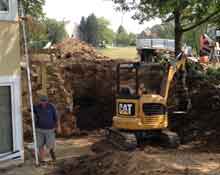 The highest quality construction techniques combined with proper communication is the key to your projects success. We strive to make this happen on every job site.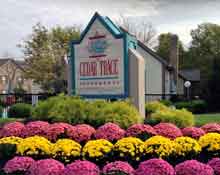 Our job is to make your job easy. Our commerial maintenance programs are amongst the best. Property managers love working with us because we are always responsive and reliable.
---
---
Read what our clients are saying about us
"Our entire family really enjoys the new paver patio and landscaping. Your crew did a great job! Everyone was so courteous during the construction and cleaned up every day. We look forward to you keeping up our landscaping as it matures."

"You did a great job! Our daughter is getting married this spring and we will be having a bunch of friends and family over for the wedding. We can't wait to share our new patio and outdoor living space with everyone."

"We needed it built right and knew Hedge Landscape was the company for the job. Andrew and his team executed the fountain perfectly and the fundraiser was a complete success."
---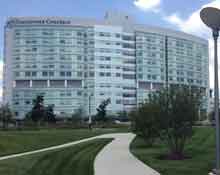 The photo gallery shows off a select few of our creative landscape projects. Each project was designed with our clients style, taste and needs in mind.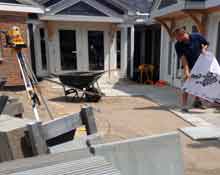 Learn more about our locally owned and operated company. We strive to be the best and learn new ways to achieve this with each exterior living space we install.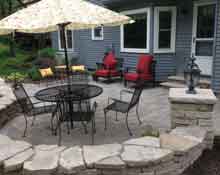 The most important thing to us is our clients and making the construction process understood from start to finish. This is always appreeciated and it shows by what they say.
---
---